An ICT-INOV project webinar titled Exploring Cutting Edge Innovations in Education will take place on Monday June 19, 2023 at 11.00EET. The webinar explores how technological advances, such as serious digital games, can contribute to the achievement of educational goals in learning and training. Please connect here.
About the presenter: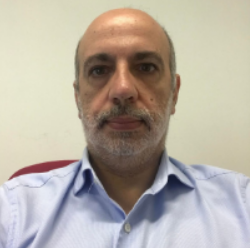 Dr. Carlos Vaz de Carvalho MSc in Electrical and Computer Engineering by the School of Engineering of the University of Porto and PhD in Information Systems and Technologies by the School of Engineering of the University of Minho. He has a large experience in the fields of Informatics,Multimedia and e-learning. He directed the GILT R&D group in the fields of Graphics, Interaction and Learning Technologies) and was e-learning Director at the Porto Institute of Engineering. He haspublished more than 150 articles and 8 books on the subject, has coordinated 12 European projects in this area and participated in over 30 European projects. He is also the Director of Virtual Campus Lda see more.