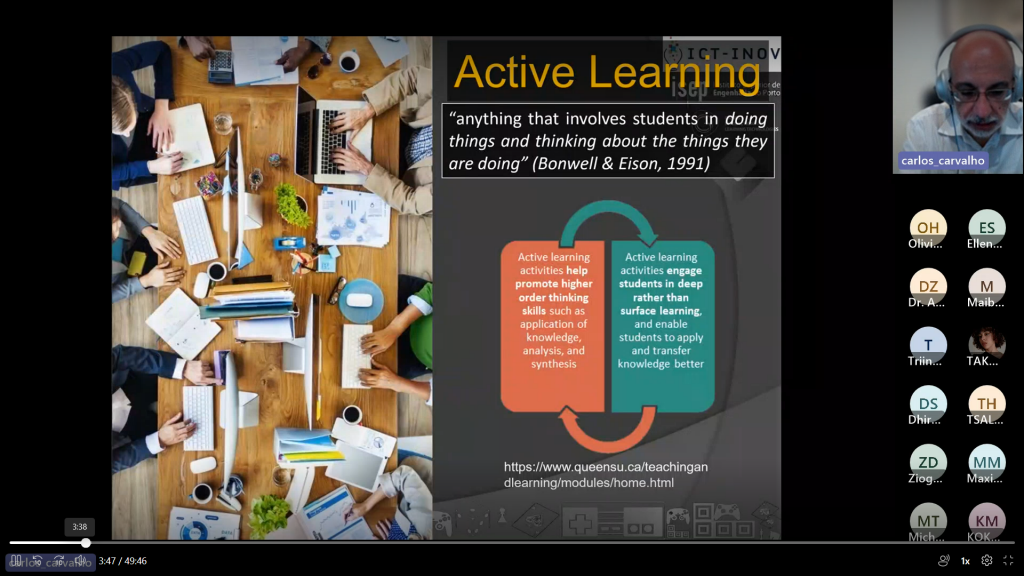 An ICT-INOV project webinar titled Exploring Cutting Edge Innovations in Education will take place on Monday June 19, 2023 at 11.00EET. The webinar explores how technological advances, such as serious digital games, can contribute to the achievement of educational goals in learning and training.
The presentation focused on emerging technologies, such as AI, and how these affect learning and help move from traditional, passive approaches to active. The benefits of AI in increasing interactivity, reaching wider audiences, including individuals with learning difficulties or disabilities, and helping reach educational goals were highlighted. For example, how AI can help educators create innovative learning content, monitor student progress, help reach wide audience through the creation of video and images based on text descriptions, automate mundane educational tasks, and more. The presentation highlighted the possibilities being opened by AI and encouraged the audience to contempate on the possibilities and the change over the next few years. The presentation was recorded and is available here.
About the presenter: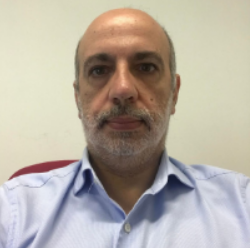 Dr. Carlos Vaz de Carvalho MSc in Electrical and Computer Engineering by the School of Engineering of the University of Porto and PhD in Information Systems and Technologies by the School of Engineering of the University of Minho. He has a large experience in the fields of Informatics,Multimedia and e-learning. He directed the GILT R&D group in the fields of Graphics, Interaction and Learning Technologies) and was e-learning Director at the Porto Institute of Engineering. He haspublished more than 150 articles and 8 books on the subject, has coordinated 12 European projects in this area and participated in over 30 European projects. He is also the Director of Virtual Campus Lda.
Dissemination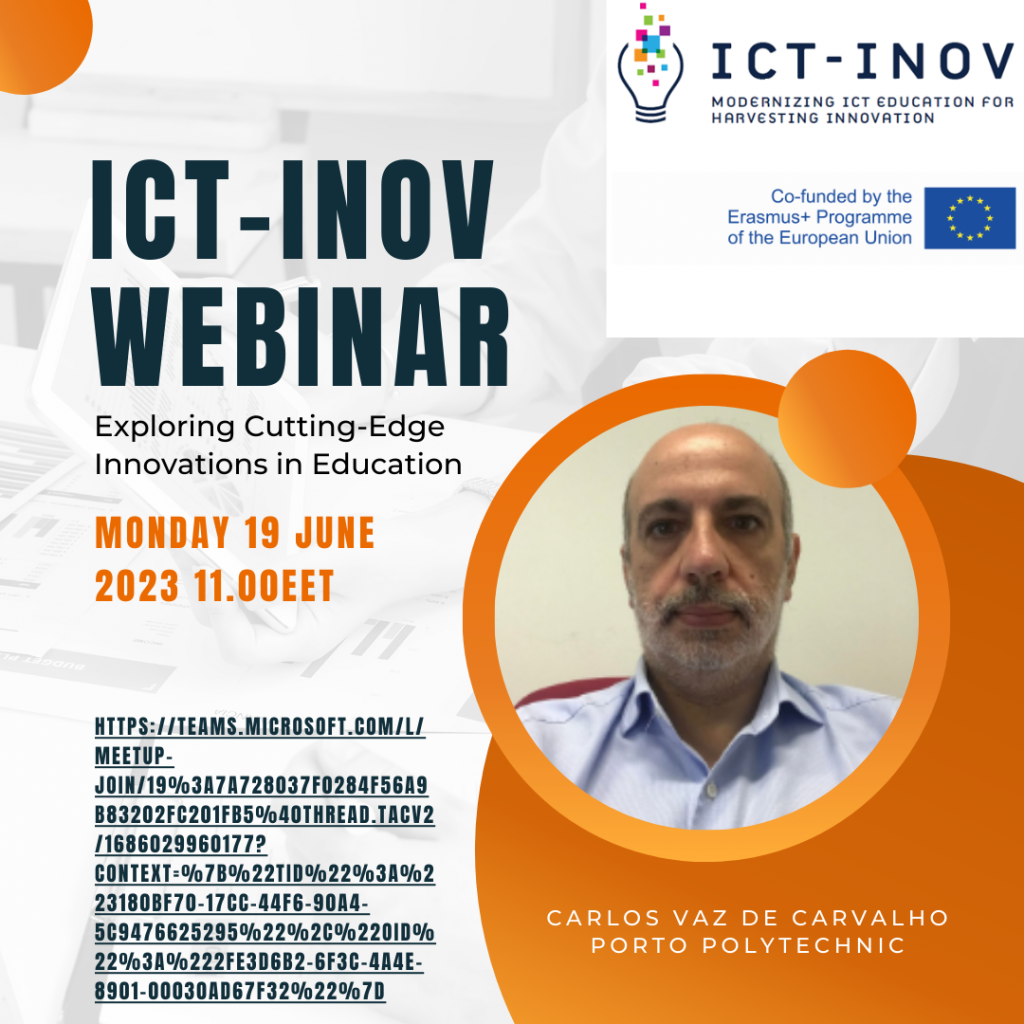 Accouncement on the Creative Technologies Learning Lab social media pages see link
Accouncement on the Creative Technologies Learning Lab portal see link
Announcement on the Department of Electrical and Computer Engineering University of Thessaly portal see link
Announcement on the University of Thessaly portal see link
Announcement on the University of Thessaly social media pages see link
Announcement on Linkedin see link