ICT-INOV was presented at STEAM for Education 5.0 webinar organized on 28/03/2023 as a part of the European initiative STEM Discovery Campaign 2023.
During this event was presented the ICT-INOV methodology of design thinking, on how to create innovation. The speech "Design Thinking methodology to create innovation: ICT_INOV" was introduced by Dr Michela Tramonti.
In addition, the audience was introduced to a practical example on the ICT-INOV application on the robotics activities carried out by the students during the piloting phase. The experience "STEAM Labs: design thinking in robotics " was presented by Dr Alden M. Dochshanov. 
The webinar was attended by a national audience of 52 participants from educational field.
About the presenter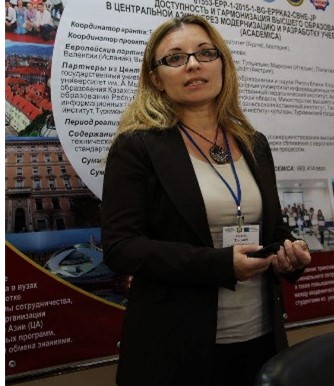 Dr. Michela Tramonti has a PhD in Methodology of Education in Mathematics, Informatics and Information Technologies from the Institute of Mathematics and Informatics – Bulgarian Academy of Science. Graduated in Education. Graduated in Education at Università degli Studi di Purugia (Italy). Expert in the project development and management at International level in the fields of e-learning, innovative technologies applied to learning and teaching, multimedia didactic environments. SCIENTIX Ambassador.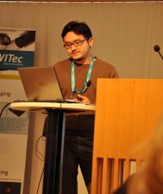 Dr. Alden Dochshanov has a PhD in Innovative Technologies for Materials, Sensors and imaging taken from Università degli Studi di Napoli "Federico II" with specialization in nano-materials engineering applied to biological. Master degree of the second level in "Innovative engineering" taken from University of Rome La Sapienza. Achieved the 1601-PMBS05 course in "Project management in a company" – Standard ANSI PMI PMBOKR – Unit of Project Managers – Republic of Kazakhstan, Almaty. He worked as physics engineer at Institute of Physics and Technology in Almaty, and as a chief scientist at Kazakh-British Technical University.
Dissemination