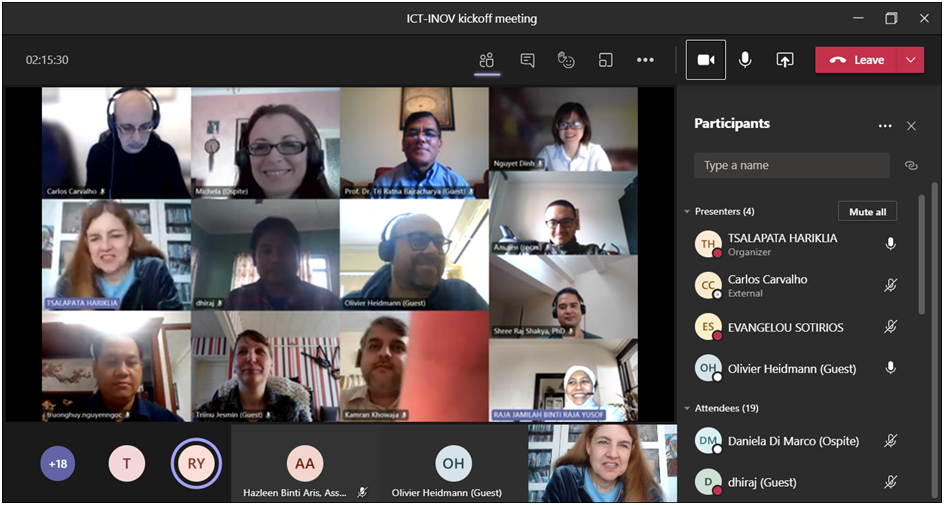 Location and date
A short, preliminary instructor training event took place on February 25, 2021 in the context of the project kick-off meeting. During the event, which lasted for 3 hours, participants had the opportunity to be exposed for the first time to the concept of design thinking. The event took place virtually due to COVID-19 restrictions.
Audience
The event was attended by 25 higher education instructors representing all partners.
Activities
The event focused on how design thinking is a user centered approach that helps develop solutions to difficult challenges by taking into account the experience of users from their exposure to a proposed solution. Participants had the opportunity to take part in practical activities that high-lighted practical approaches for applying in real-life the design thinking concepts of empathy, problem-statement definition, ideation, prototyping, and evaluation.
Content
The following presentation drove the activities: