Date and location
The 1st instructor training took place at the Department of Computer Science and Engineering of Kathmandu University on June 8, 2022.
Audience
The event was attended by 12 faculty and staff members of the Department of Computer Science and Engineering.
Activities
The session was facilitated by Mr. Dhiraj Shrestha, Assistant Professor and ICT-INOV project leader at Kathmandu University.
The training program included 2 sessions. The 1st session provided insight on using the interactive screen in the classroom environment to facilitate collaboration in the context of design thinking. The 2nd session focused on ICT-INOV objectives and the various resources developed the project to facilitate design thinking in the classroom.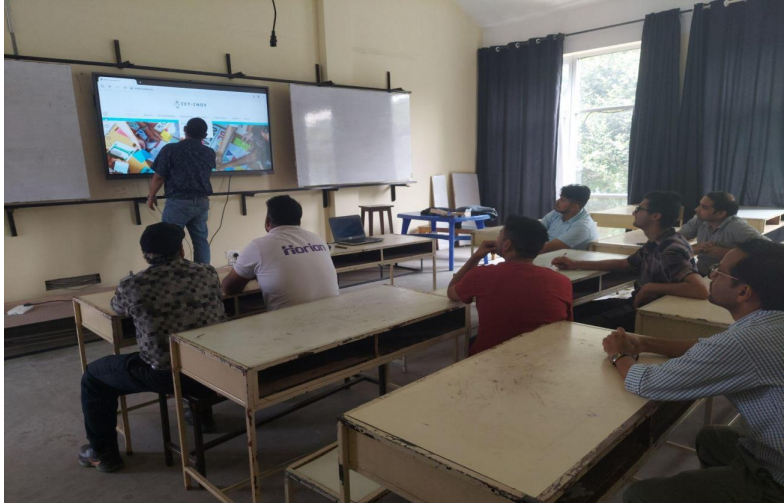 More specifically, the event commenced with an opening remark from Mr. Dhiraj Shrestha, in which he welcomed the participating faculty members and discussed the objectives of the training session. Subsequently, Mr. Mukesh Bhandari provided a demonstration of the interactive display to the faculty members. The demonstration revealed the use of various features provided by the interactive display in making the teaching-learning process more effective and convenient. Further, the participants also performed some trials on the screen and explored the benefits of deploying the system in the classroom.
The session continued with highlights of the ICT-INOV project presented by Mr. Shrestha. He presented the project background and goals of promoting innovative thinking among Computer Science and Engineering students. He provided guidelines on using the ICT-INOV digital learning platform. Moreover, Mr. Shrestha discussed design thinking and gamification, and provided practical information on the effective integration of these methodologies in learning design.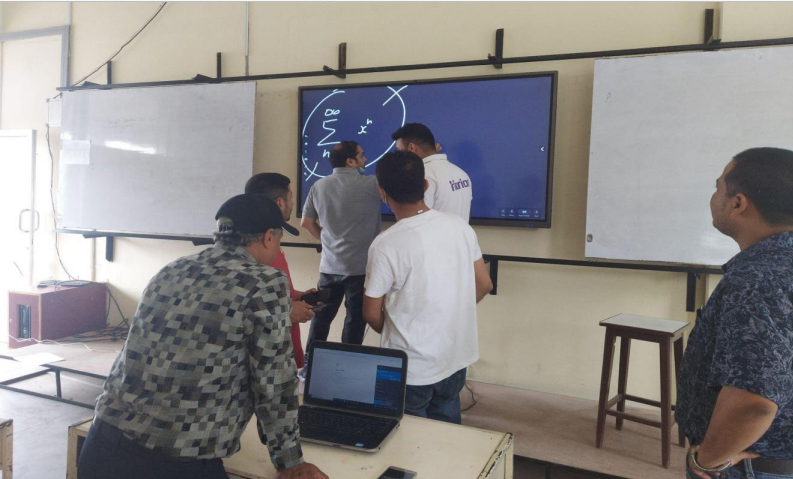 He further emphasized the significance of modern technologies in educational institutions and encouraged the participant faculty members to make optimal use of the resources provided by ICT-INOV for incorporating design thinking in the classroom.
Dissemination
Dissemination of the event on the Kathmandu University portal see more